We all have a mom in one form or another and recognizing her for everything she has done for us can be overwhelming. Give the mom in your life the gift of gardening this year! Whether it's a new hobby or an old love, gifts for the gardening mom are ones that last a lifetime. Every mom wants flowers, so skip the cut ones this year and give her the blooms that keep on coming. Here are some of our best ideas for mom that will show her that the love between you is only growing. 
CUSTOM COMBOS FOR MOM - 
One of the best gifts we can give Mom is one that keeps on growing with her all season long. We have many choices for mixed containers. You can either make one yourself, with an assortment of different colored blooms, or you can grab one of our pre-potted containers or hanging baskets, ready for any porch or patio. 
If you are new to plants or are unsure what the mom you are shopping for would want or need, spark up a conversation with one of our Green Team members to help you decide on some great color combinations, as well as care tips for a show-stopping combo for Mom! Our Green Team is also available to put together your container combo for her in-store, so if you don't have space or time to pot up your picks, we've got you covered. 
Choosing the perfect plants for Mom can be overwhelming, especially when there are so many great choices to pick from! Here are some of our favorite container options for spring blooms: 
Mandevilla

Petunias

Sweet Potato Vine

Impatiens

 

Roses

Hydrangeas

Peonies
For more information on building your own container for mom, click over to Mike Westphal, the Garden Guru's seminar here. 
GARDEN TO TABLE - 
Edible plants are always a great gift for mom. Gardening with fresh fruits, veggies, and herbs is a fun and rewarding activity. It can even be a new hobby for the two of you! Here are some of our favorite suggestions to give Mom something good enough to eat.
Cocktail garden

Kitchen garden 

Pizza Garden

Fruit trees in containers 

Basket of seeds to sew a new garden together  
For more information on building your own edible kitchen for mom, click over to Mike Westphal, the Garden Guru's seminar here as well as our blog on some more ideas here. 
If you are looking for more than plants, we also carry jams, jellies, sauces, and more made locally in Virginia! Here are some of our all-time favorites:
Hampton Roads Traffic Jam 

Frog Jam

Awesome Sauce 

Buttermilk Pancake Mix 

Banana Nut Bread Mix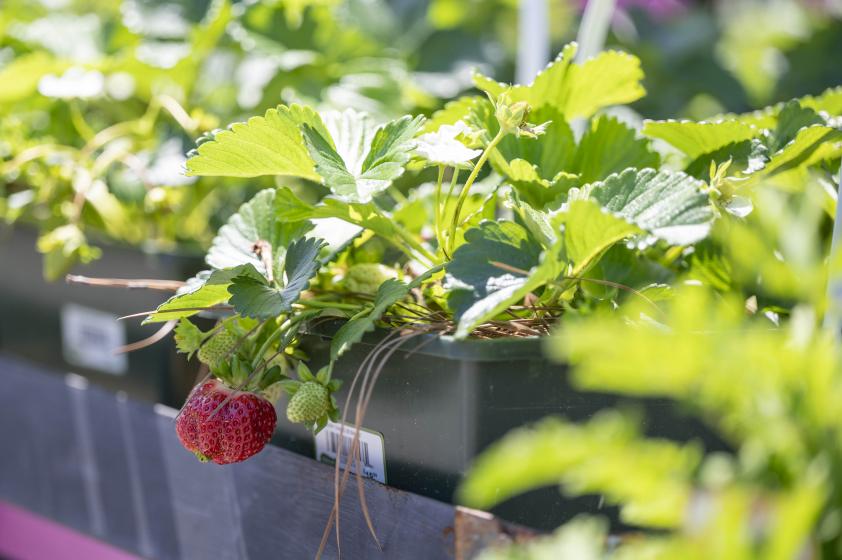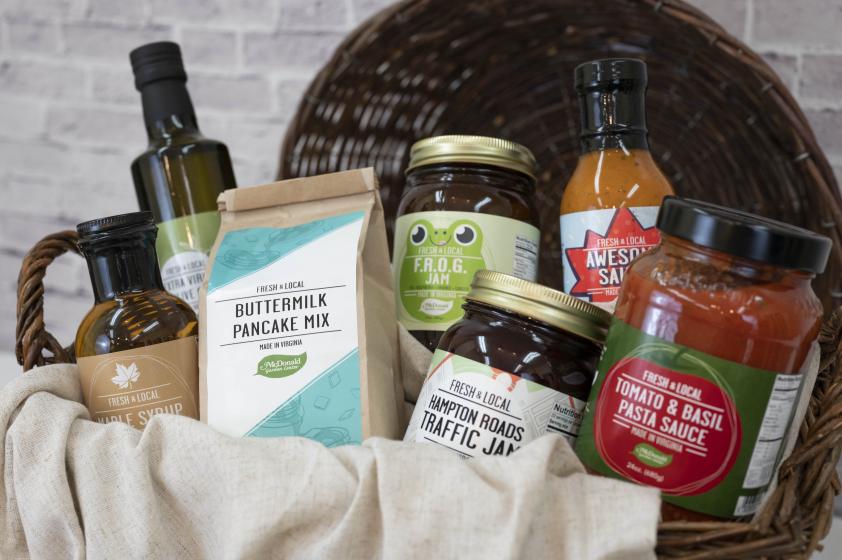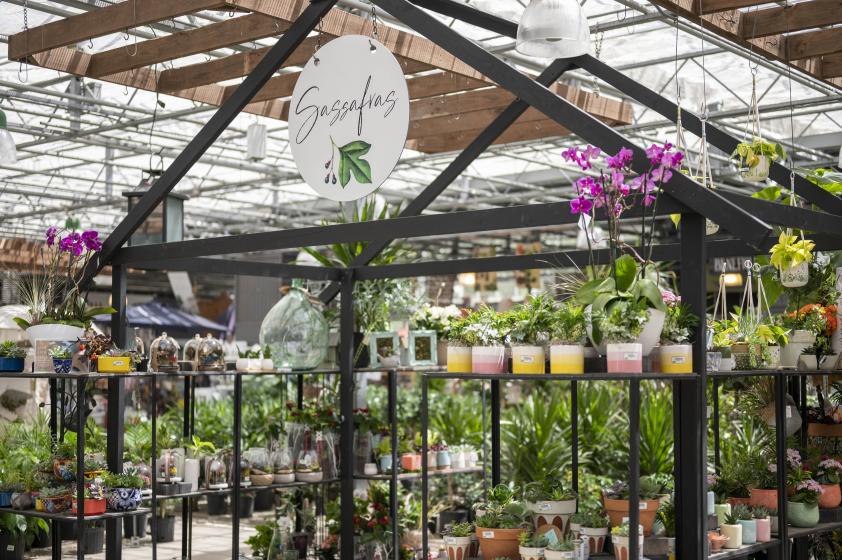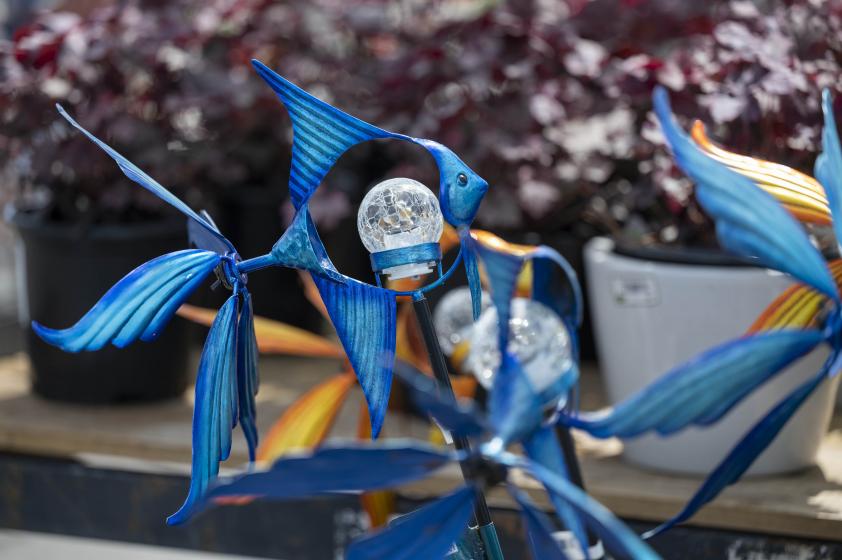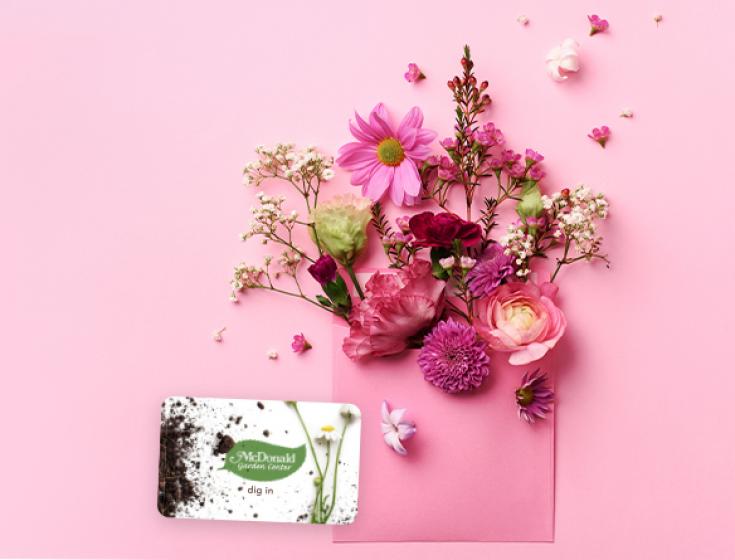 INDOOR OASIS -
Does the mom in your life have limited outdoor space? Try one of our houseplants! We have every houseplant category from tropical to desert. Our favorite houseplants for mom are great for any indoor space. Ask our houseplant experts for care advice and decorations to make your houseplant pick a perfect one for Mom. 
Some of our favorite houseplants: 
Orchids 

 

Majesty Palms

Phoenix Palms 

Ferns
GARDEN ACCENTS AND SUPPLIES - 
Is Mom set on plants? Give mom something she can use in the garden or indoors any time of year! From garden supplies to garden accents and accessories, we have you and mom covered for all your gift-giving needs. Here are some ideas for the mom that just needs a little something extra.
Birdbaths

Matching gloves for you and her  

Watering cans, misters, and wands

Birdhouses, feeders, and seeds

Bee, Butterfly, and Hummingbird supplies

Pruners

Pottery
GIVE MOM THE GIFT OF CHOICE - 
Not all moms know what they want, and that works too! We have the option of gift cards to give your mom the gift of choice. Our gift cards range from $10 - $300 and will open mom to the world of gardening!