JOIN OUR GARDENING COMMUNITY AND RECEIVE:
Member-Only Perks
Exclusive Coupons
Local Gardening Tips
And Much More
When you sign up for McDonald's Garden Rewards, you'll receive members-only perks – like weekly coupons, be the first to hear about our sales & offers, and get early access to big events in stores. Joining is FREE! Sign up now and receive $5 off your next purchase. Must provide valid email address to receive coupons.
AS A MEMBER, YOU'LL ENJOY:
Weekly Emailed Coupons + Discounts
Invites to Members-Only Events
FREE at Home Delivery (with purchase of $500 or more within 15 miles)
First Pick Perks
Military Mondays - Active duty, retired, and dependent members with a valid military ID receive 10% off non-sale items every Monday
Golden Gardener Discount Days - Members 60+ years old receive 10% off non-sale items every Tuesday
Monthly Gardening Planning Calendar
Free Soil pH Testing - Let us recommend plants and amendments for your specific soil
Plus, Earn Points Towards An Annual Rebate Card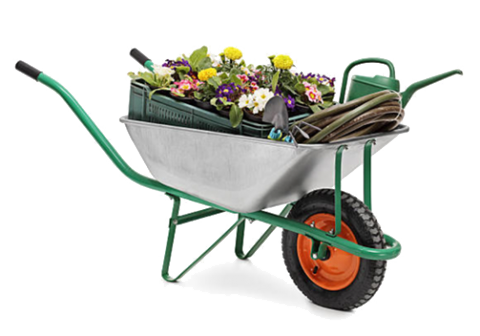 Sign Up for Garden Rewards
HOW TO EARN REWARD CARD POINTS:
Each time you make a purchase, you'll earn points toward an annual McDonald Reward Card. Earn one point for every dollar you spend excluding tax. Points are accumulated January 1 through December 31. Members must earn at least 500 points annually to qualify for a Reward Card.
500-999 points = $10 Reward Card
1000-1999 points = $25 Reward Card
2000-2999 points = $75 Reward Card
3000 + points = $150 Reward Card
Check Your Points
Program Terms and Conditions:
All information involving the use of your gardenRewards membership will be kept confidential and used exclusively to provide you with reward benefits. McDonald Garden Center is not responsible for any lost or stolen membership cards or annual reward cards. GardenReward points are non-transferable and are not redeemable for cash. McDonald Garden Center reserves the right to change or suspend the program, card or its benefits at any time. Returned items will show as deducted points. Points on the website are updated monthly. Reward cards will be sent by mail before the end of March the following year. *Members must earn at least 500 gardenReward points in a calendar year in order to be eligible for an annual reward card. **Free local delivery on purchases of $500 or more.