How-to classes, seminars, and make it/take workshops for both kids and adults from our garden experts.
12 Days of Deals
Both Year-Round Locations
The drummers are drumming, the ladies are dancing, it must be time for our 12 days of deals! We are celebrating the start of one of the most wonderful months of the year with deals on plants, garden products, decor, and so much more! Call in the french hens, the turtle doves, and the lords-a-leaping and join us for this exclusive holiday sales event from December 1st - 12th, 2022.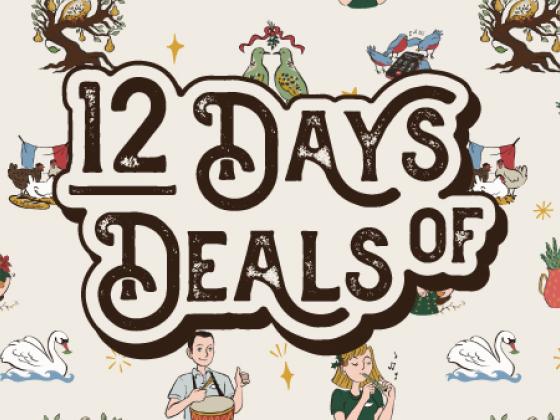 Merry Money Redemption
Independence & Great Neck Locations
We're bringing you good tidings with McDonald Merry Money! Visit McDonald Garden Center's Independence and Great Neck locations December 16-18, 2022, and cash in your Merry Money voucher. *Eligible gardenRewards customers can redeem their voucher for up to 50% off (or half the final purchase price), and take advantage of holiday markdowns throughout the store.
ELIGIBILITY: For every $10 spent between November 1 through November 30, 2022, you will accrue $1.00 of Merry Money. Bring your voucher card in and redeem for special savings on cash and carry purchases, December 16-18, 2022. The maximum amount of Merry Money that can be used on an item can be no greater than 50% (or half the final purchase price).
* Eligible gardenRewards customers will receive a Merry Money voucher in the mail approximately one week prior to the redemption period (December 16-18, 2022).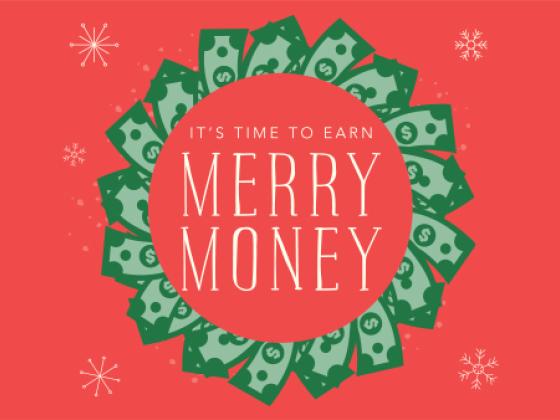 Upcoming Workshops
to
Independence Boulevard & Great Neck Locations
What's the best way to get into the spirit of the season? Decking the halls! And, there's nothing quite like the look of a fresh-cut magnolia wreath- perfect for your front door or anywhere in your home. We'll take you step-by-step, from start to finish bow.
Purchase Now