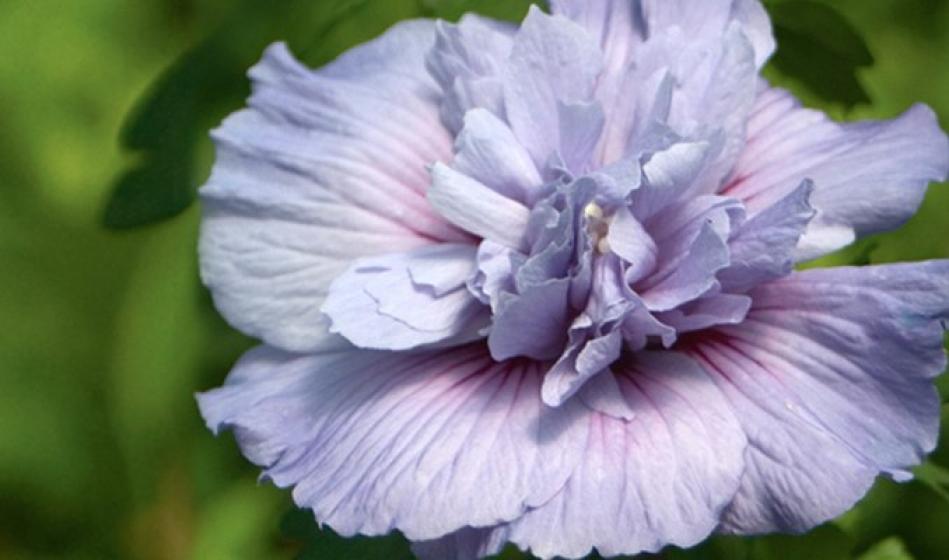 BLUE CHIFFON ALTHEA
These blues will make you happy! We love the newest Althea variety... Blue Chiffon, and we think you will too. Althea (sometimes called Rose of Sharon) is ideal if you have a sunny entrance way begging for the right shrub.This stunning variety features huge double blue flowers with lacy centers that blooms profusely from July through September, providing much needed color in the midsummer and fall garden. This deciduous shrub grows 8 to12 feet high with a spread of 4 to 6 feet in peak season. It is drought tolerant and loves the sun, but does just fine in part shade. Plant and prune into a hedge or simply place it in sunny spot for an explosion of beautiful blooms that are sure to provide you with many years of enjoyment!
There are lots of other varieties to choose from as well making the Althea shrub a versatile & beautiful choice for your summertime landscape. With an interesting choice of colors, this beautiful shrub is best known for it's large, showy flowers in single or double flower form that bloom all summer long. In white, red, mauve, violet or blue, you're sure to find the perfect variety for your garden.
Tip: Since Althea blooms on new wood each summer, this shrub is easily controlled and it's size can be maintained by cutting it back in late winter or early spring.