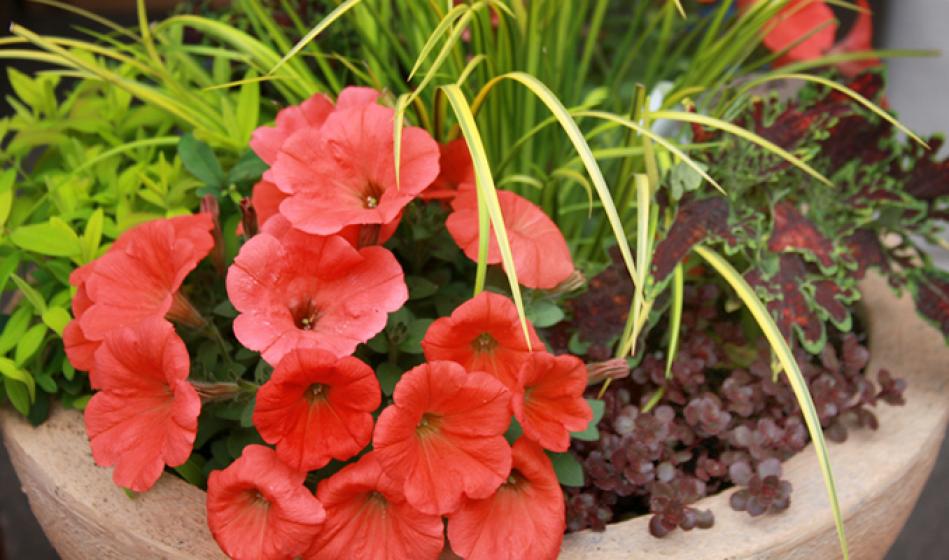 A vibrant shade, called tangerine tango, has been identified as the color of the year by Pantone, a global authority on color and provider of professional color standards to design industries. Set your garden ablaze with the season's hottest color: ORANGE!
From pottery to annuals, perennials and shrubs, this color will light up your garden this spring and summer.
Orange pairs perfectly with its complimentary color on the color wheel: blue/purple. Try mixing with purple Petunias, Midknight Blue Agapanthus, Maynight Salvia, Purple Fountain Grass, Raven Sweet Potato Vine, or Purple Pixie Lorapetulum. The possibilities are endless so have fun and spice up your landscape.
Orange you glad there are so many options?!