The weather in Hampton Roads is starting to warm up, which means it's a perfect time to get out in the garden with both our newest varieties of plants, as well as those tried and true favorites. Big, bright blooms give your landscape and patio loads of personality and the best part about adding in annuals is that it is completely customizable. We have collected some of our most popular annual blooms of the season for you to keep on your radar when plotting out your spring annual garden. 
5. Verbena
This highly-requested favorite is not only great to have all spring, but is also vigorously tolerant of hot summer days. Verbena loves to dry out a little between waterings, as well as sit in a sunny spot. Because of their love of the sun, you'll want to make sure this annual has at least 6 hours of sunlight per day to be overflowing with blooms. 
4. Geraniums
This beauty is always a top-performing plant, not only because of its softly shaped leaves and petals but because of its brilliantly vibrant color. Geraniums will blow you away with varieties of red, pink, purple, white, and more. There are also different texture varieties of geraniums that will often give you different leaf shapes, colors, and bloom shapes. 
3. Alyssum
This petal-perfect annual is special because of its profuse bloom cycle and ability to fill in empty spots with a soft haze of color. Although alyssum is a great plant to pair other plants with, it is also beautiful as its own statement with colors of white and light hues of violet. 
2. Petunias
Spring isn't the same without a show of petunias! These annuals are sprawling plants that are perfect for hanging baskets and mass plantings in containers and landscapes. With collections like our Supertunias from Proven Winners, you can create a real statement in your garden with almost exclusively petunias! Try out some of our favorites with the Supertunia Vista Bubblegum for an insane pop of bright pink or the Supertunia Vista Jazzberry for a smooth and vibrant impact to your landscape. 
1. Million Bells
Million bells, otherwise known as calibrachoa are the perfect annual for someone who wants to make that petunia color impact with a more contained growth habit and flower size. Just because they are small, doesn't mean that million bells do not pack a punch of color in the garden. Try out some of our Proven Winners Superbells for impact in the landscape. The Superbells Dreamsicle is a great choice for a taste of citrusy orange to your garden beds and containers.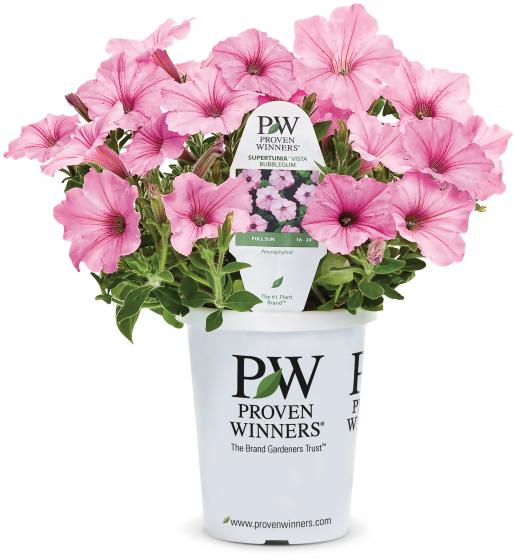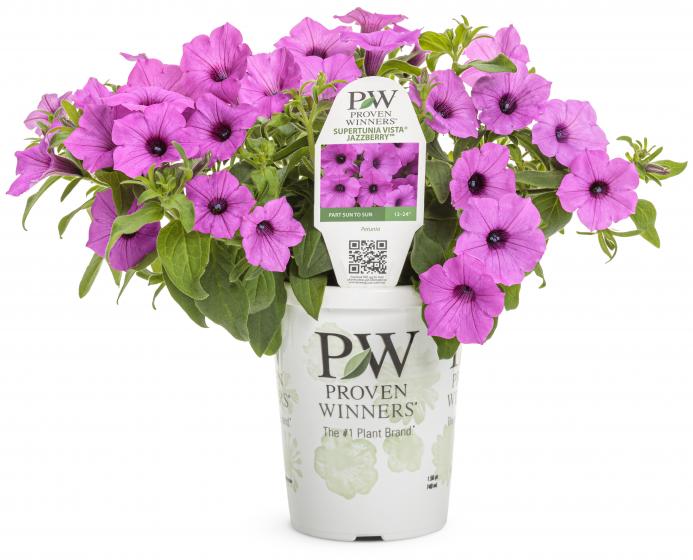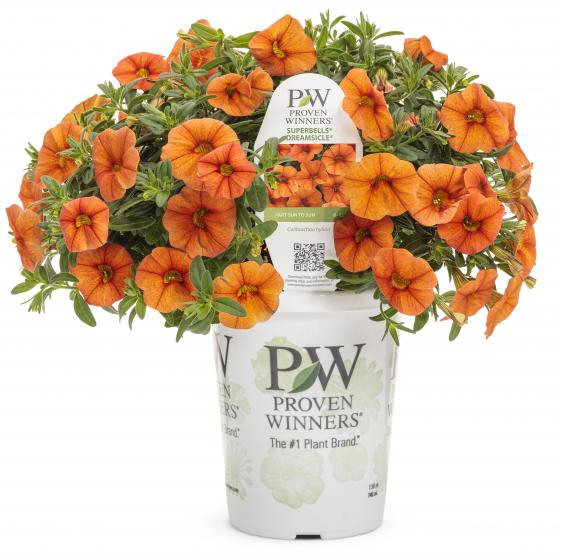 For more spring favorites, check out our sales page to see what our stores are highlighting. Also see our Facebook and Instagram pages for events, sale updates, gardening inspiration, and more!