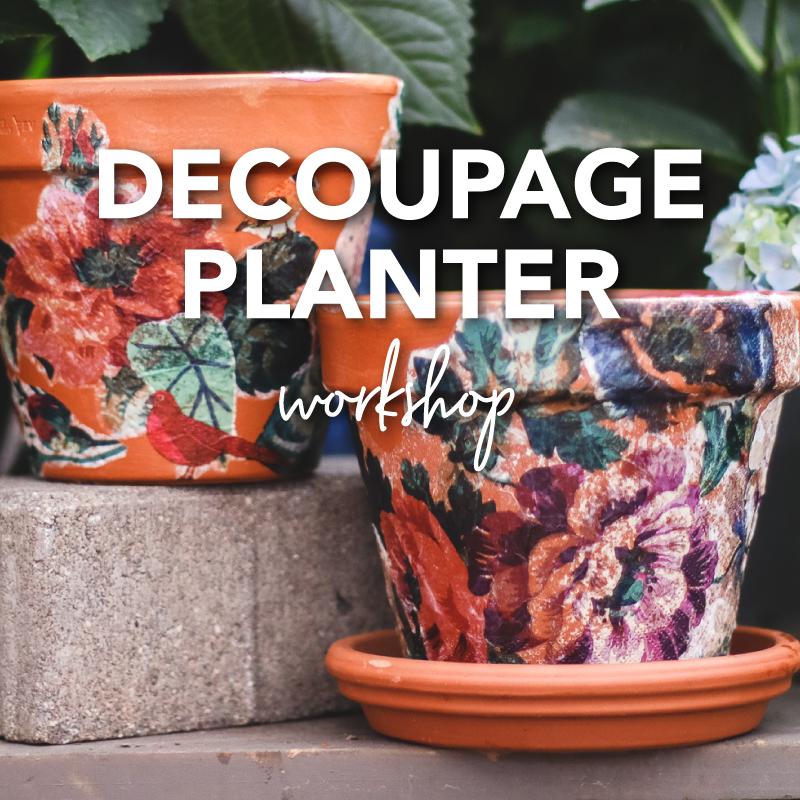 Decoupage Planter Workshop
Independence Boulevard & Great Neck Locations
Are you ready to turn your green thumb into an artistic masterpiece? Get ready to dive into the wonderful world of decoupage, where you'll discover how to create stunning designs. Under the guidance of our expert Green Team instructors, you'll learn how to transform an ordinary terracotta planter into a one-of-a-kind work of art that's as unique as you are.
We'll provide all the materials you need, including an array of paper choices, decoupage glue, and planters, so all you need to bring is your imagination and enthusiasm. Not only will you walk away with a beautiful new planter to take home, but you'll also have the satisfaction of knowing that you created it with your own two hands.
It's time to flex your crafty muscles and create a piece that's uniquely yours. Join us for the Decoupage Planter Workshop at both of our year-round locations on April 29th, 2023, at 11 am, and let your creativity blossom!
Cost is $25, and includes all supplies.
ONLINE REGISTRATION IS NOW CLOSED: Register by visiting us in-store or give us a call while supplies last.