The design of your landscape is just as important as the architecture of your home. McDonald Landscapes will work with you to develop a vision that blends your aesthetic taste with your available space and budget.
Our landscape designers bring imagination, originality and practicality to your project. Whether it is the renovation of an existing landscape or the design of something new, we invite you to be a part of the process that will create your ideal design. Or, simply let our professionals develop creative solutions to maximize your landscape's potential. No matter your landscape vision, we have a passion for creating beautiful, lasting landscapes that will far exceed your expectations!
With McDonald Landscapes all projects begin with the design process, where you'll meet with a skilled landscape designer who will assess your needs and objectives and provide expert recommendations.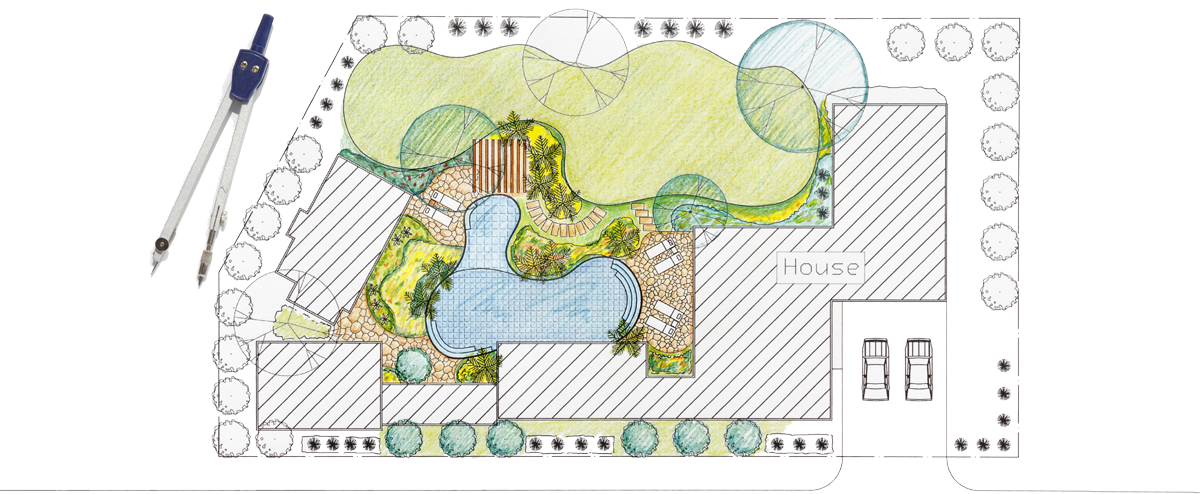 McDonald Landscapes will then provide complete installation services to ensure the professional appearance of your project. As one of the most experienced in Hampton Roads, we have a large fleet of equipment to handle any size project from small residential to large commercial.
Our crews are specially trained to handle a broad range of horticultural and construction applications. Relax and let our experts make your landscape plans a reality. Discover the difference professional installation can make. From modern garden design to drainage solutions, our experts can transform your yard.