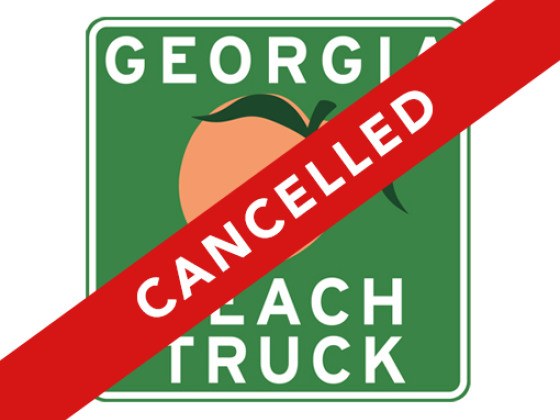 Both Year-Round Locations
Due to quantity and weather issues, the Georgia Peach Truck will not be able to stop at our year-round locations in June. If you have already pre-ordered peaches, The Georgia Peach truck will be reaching out for order arrangements. We apologize for the inconvenience, thank you for your understanding.
EXCLUSIVELY AT OUR YEAR-ROUND LOCATIONS - TIME VARIES ON LOCATION
Nothing says summer like a fresh, juicy, peach! We're excited to announce that the Georgia Peach Truck will be making two peach "pit" stops at each of our year-round locations this season! Peaches are sold by the box (for pricing and other FAQs, see the links below).
The Peach Truck is offering an online, pre-ordering system with a 5% discount. The coupon code for a 5% discount at checkout is "Preorder5", this discount is applicable to any online pre-ordered purchase.
All Pre-orders for the June 16th pickup must be in by June 13th at 11:30pm. 
Pick up at Independence Blvd Location - Thursday, June 16th from 12:00 p.m. until 1:00 p.m.
https://georgiapeachtruck.com/preorder-pickup/virginia-beach-va-june-16-2022/
Pickup at Great Neck Rd. Location - Thursday, June 16th from 2:00 p.m. until 3:00 p.m.
https://georgiapeachtruck.com/preorder-pickup/virginia-beach-va-june-16-2022-2/