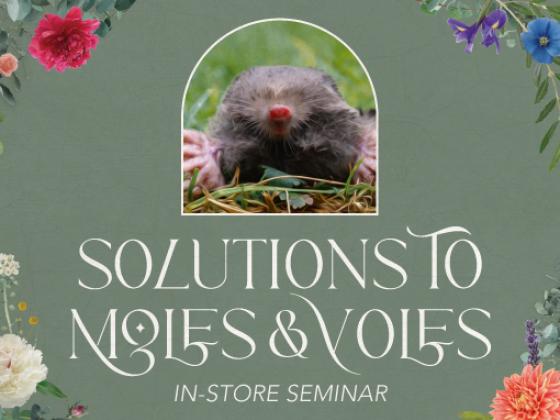 Independence & Great Neck Locations
Join us at our Independence & Great Neck Locations for a seminar on ridding your yard of moles and voles! These small but mighty creatures can wreak havoc on your lawn and garden, but with the right knowledge and techniques, you can keep them at bay.
Our Green Team experts will share their expertise on effective and organic solutions to managing moles and voles, ensuring that your lawn and garden stays healthy and safe for you and the environment. With their expert guidance, you'll learn how to effectively identify and prevent mole and vole damage and learn about deterrents to keep them under control.
This seminar is FREE to attend and open to all, with no registration necessary. So, grab your gardening gloves and join us for a morning of learning and problem-solving. Say goodbye to mole and vole headaches and hello to a thriving and beautiful garden.