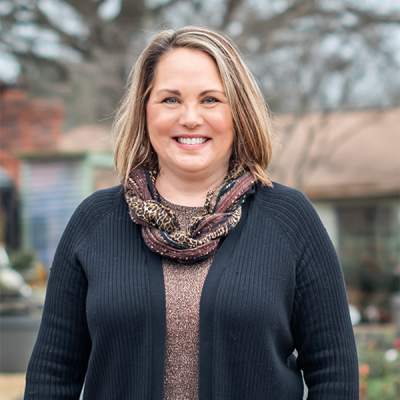 Lisa Hulme
Landscape Designer
Literally, leaves a lasting impression - her landscape will be with you all four seasons of the year!
Background
Lisa was born and raised in Virginia and will be graduating in May with a degree in Horticulture from Tidewater Community College.  She is also a certified Chesapeake Bay Landscape Professional.  Her passion is for restoring biodiversity into her landscape designs.  Her creative skills help her to design whimsical and beautiful landscapes with a surprise for the wildlife that visit her creations.
Gardening Advice
Remember the 'small creatures' when designing your gardens. Plant natives and host plants that support biodiversity within your landscapes.  You won't be disappointed!  
Favorite Plants
Rudbeckia, (all of them!), Tithonia from seeds, Swamp milkweed, Joe Pye Weed, Oakleaf hydrangea, Coleus, Persian Shield, and Gardenia.