Just like you stock your medicine cabinet with supplies for your health, plants have common issues and ailments that require some care as well. Visit the garden pharmacy, in both of our year round  locations, where a Green Team member will be able to help you find a solution for your garden problem. McDonald Garden Center has many great natural, organic, and conventional products to help to prevent and protect your plants from diseases and pests.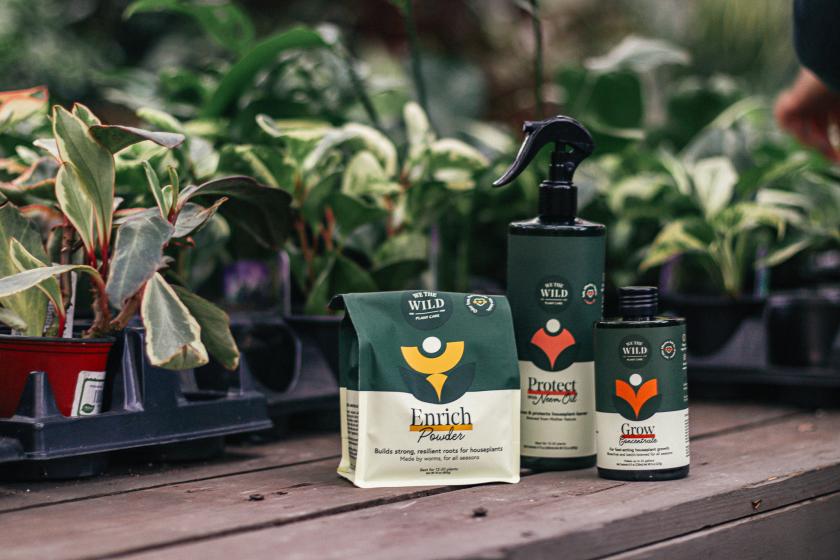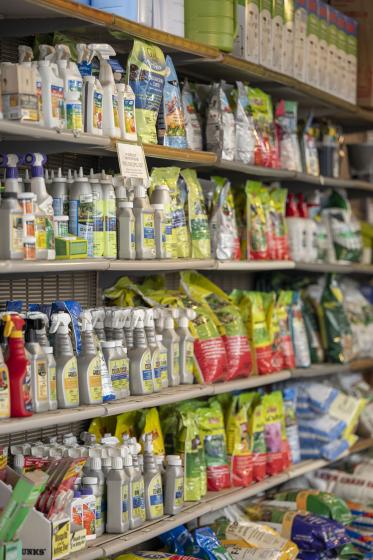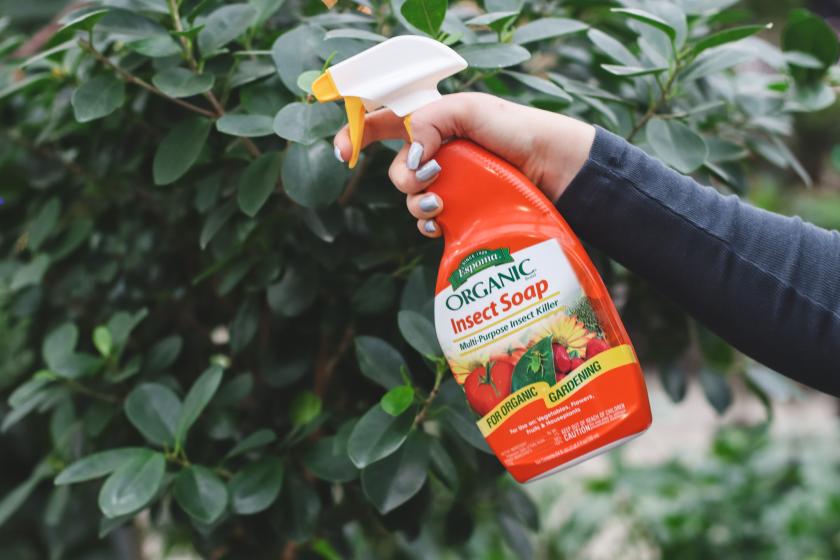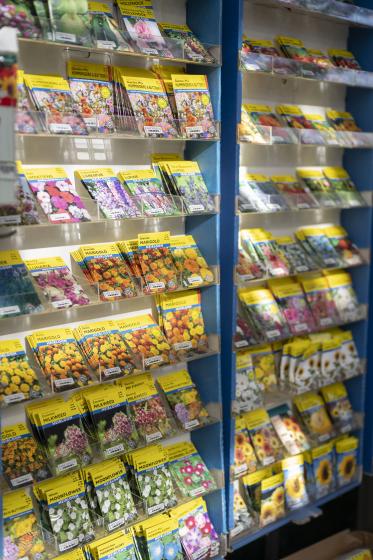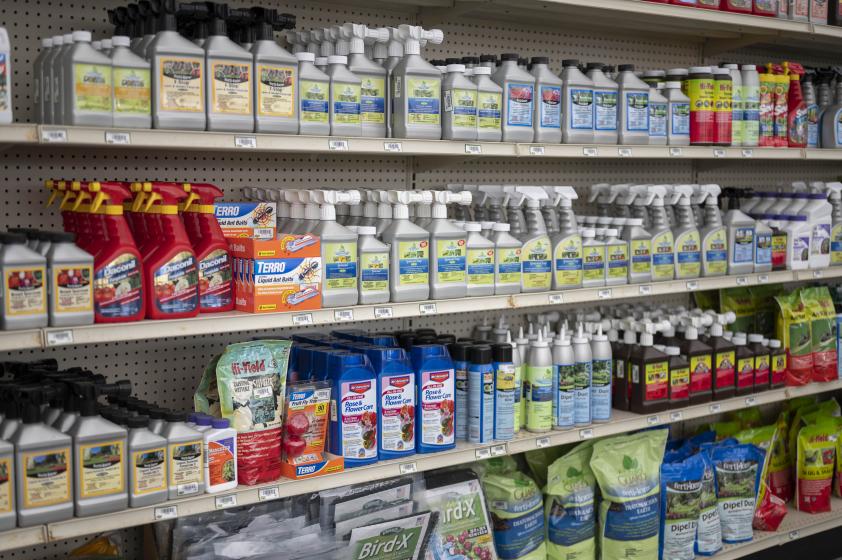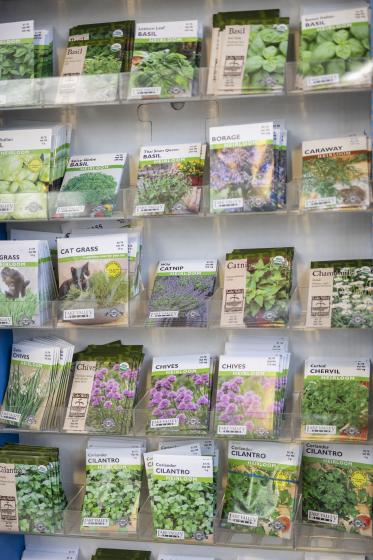 Insect Issues
ORGANIC SOLUTIONS
Natural Guard Neem Oil 
For Organic Gardening Use on Fruits, Nuts, Vegetables, Herbs, Spices, Roses, Houseplants, Flowers, Trees and Shrubs.
Stops Powdery Mildew in 24 hours.
Defends Your Roses Against Insects, Disease and Mites.  
Can Be Used Up To Day Of Harvest. 
3-in-1 Multi-Purpose Product:  Fungicide, Insecticide, Miticide. 
An effective fungicide for the prevention and control of various fungal diseases including Powdery Mildew, Black Spot, Downy Mildew, Anthracnose, Rust, Leaf Spot, Botrytis, Needle Rust, Scab and others listed on label.
Apply at the first sign of Insects/Mites. For control of Aphids, Spider Mites, Scale, Whiteflies, Beetles, Leafrollers and others listed on the label.
Natural Guard Caterpillar Spray
Caterpillar Killer Spray with Bt is a natural, biological insecticide. Non-toxic to humans, pets and beneficial insects. Use on Vegetables, Fruits, Ornamentals and Shade Trees to control leaf chewing worms like Tomato Hornworm, Gypsy Moth, Cabbage Looper, Tent Caterpillar, Imported Cabbage Worm, Bagworms and others listed on the label. 
Natural Guard Spinosad Soap
For outdoor residential use in home gardens, lawns, ornamentals and greenhouses. Controls Adelgids, Ants, Aphids, Armyworms, Beetles including Colorado Potato Beetle, Borers, Caterpillars, Chinch Bugs, Codling Moth, Earwigs, Fruit Flies, Gypsy Moth, Lace Bugs, Leafhoppers, Leafminers, Leafrollers, Loopers, Mealybugs, Mites, Mole Crickets, Plant Bugs, Psyllids, Sawfly Larvae, Scale Insects, Spider Mites, Tent Caterpillars, Thrips, Webworms, Weevils and Whiteflies.
Formulation: Potassium Salts of Fatty Acids  0.940% and Spinosad 0.005%
Natural Guard Horticultural Oil
Use as a dormant and growing season insect spray. Kills all stages of insects, including eggs. Use to control insects, mites, scale, for roses, flowers, fruits, vegetables, houseplants and trees. Use on Roses, Flowers, Fruits, Vegetables, Houseplants and Trees.
Insects Controlled: Adelgids, Aphids, Mites, Leafhoppers, Mealybugs, Scale, Psyllids, Immature Plant Bugs, Sawfly Larvae, Whiteflies and kills all stages of insects, including eggs.
Formulation: Canola Oil 96%
TRADITIONAL SOLUTIONS
Fertilome Triple Action
Use on Citrus, Fruits, Vegetables & Ornamentals, Shrubs & Flowers.
Kills egg, larvae and adult stages of insects including but not limited to: Whiteflies, Aphids, SpiderMites, Scale, Mealybugs, Beetles, Japanese Beetles, Loopers, Leaf Miners, Leaf Rollers, Armyworms, Webworms, Weevils, Tent Caterpillars, Fungus Gnats, Leafhoppers, Cabbage Worms, Squash Bugs, Squash Vine Borer, Crickets, Ants, Fleas and many other insects.
Contains Neem Oil.
May be Applied up to Day of Harvest on all Fruits & Vegetables.
Apply Every 14 Days to Prevent Disease. 
Hi Yield Systemic Insect Spray 
Controls Insect Pests and Prevents New Infestations. Use on flowers, trees, shrubs, lawns and listed fruits and nuts. Residual control of 2 to 4 weeks.
Application Rates:
No Mixing, No Measuring – Connect to Hose and Spray.
This Container will Cover up to 5,333 sq. ft. of Northern and Southern lawns.
Fertilome Tree & Shrubs Systemic Insect Drench 
Controls Aphids, Adelgids, Leaf Beetles (including Elm Leaf Beetles and Viburnum Leaf Beetles), Vine Weevils Larvae (including Black Vine Weevils), Leafhoppers (including Glassy-Winged Sharpshooter), Roundheaded Borers (including Asian Longhorned Beetle and Eucalyptus Longhorned Borer), Flatheaded (including Bronze Birch Alder, and Emerald Ash Borers), Leafminers, Mealybugs, Pine Tip Moth larvae, Japanese Beetles, Adult, Psyllids, Lacebugs Royal Palm Bugs, Sawfly Larvae, Scales (includes Armored Scale [Suppression] and Soft Scale), Thrips, and Whiteflies.
Dissolves in water, moves down through the soil, and is absorbed by the roots. Once absorbed, it moves up through the tree or shrub, providing up to 12 months of systemic protection.
Disease Issues
ORGANIC SOLUTIONS
Monterey Complete Disease Control 
This Biofungicide/Bactericide Works As A Spray Or As A Drench.The active ingredient in this OMRI listed, broad spectrum preventative biofungicide/bactericide is Bacillus amyloliquefaciens strain D747. This product can be used as a spray to foliage and fruit or as a drench to plant roots. When used as a soil drench, this naturally occurring bacterium goes straight to the plant's roots, where it will establish itself and grow. This colonization prevents the establishment of disease-carrying bacteria and fungi. When used as a foliar spray, this bacterium will overcome any pathogenic spores present. Spray application is suggested for those diseases affecting leaves, fruit and flowers - anything above ground. Drench application is favored for diseases affecting roots, tubers or any other part that comes in contact with the soil. For best results, it is recommended that plants be treated at the first signs of disease or before disease development. Monterey Complete Disease Control can be applied up to and including the day of harvest.
This Product Controls These Pests or Diseases:
Diseases Controlled - Anthracnose (Colletotrichum species), Bacterial leaf blights, spots and specks (Erwinia, Pseudomonas and Xanthomonas species), Black mold, Brown spot and Black crown rot (Alternaria species), Black spot of roses (Diplocarpon rosae), Gray mold, Botrytis blight, Fruit rot (Botrytis species), Leaf spots (Alternaria, Cercospora, Entomosporium, Helminthosporium, Myrothecium & Septoria species) and Powdery mildews (Podosphaera, Erysiphe, Golovinomyces, Sphaerotheca and Oidium species, Uncinula necator, Oidiopsis taurica, Leveillula taurica
Diseases Suppressed - Downy mildew (Bremisa lactucae, Peronospora, Plasmopara species), Early blight (Alternaria solani), Late blight (Phytophthora infestans), Fire blight (Erwinia amylovora), Pin rot (Alternaria/Xanthomonas complex) and Scab (Venturia species
Natural Guard Copper Soap 
Use On: Roses, Fruits and Vegetables.
Diseases Controlled: Needle Blight, Blackspot, Anthracnose, Leaf and Fruit Spot, Cedar Apple Rust, Powdery Mildew, Early and Late Blight on Tomatoes, and Peach Leaf Curl.
Formulation: Copper Soap 0.08%
TRADITIONAL SOLUTIONS
Fertilome F-Stop Fungicide 
Used to prevent and control damaging diseases.
May be used on: Roses, flowers, ornamental shrubs, berries, fruit, nuts, vegetables and lawns.
Diseases controlled: Powdery Mildew, Black Spot, Rust, Blights, Scab, Brown Rot, Leaf Spot, Brown Patch, Dollar Spot, Red Thread, Summer Patch, Melting Out and others.
Fertilome Systemic Fungicide 
Prevents & controls major diseases on roses, flowers, lawns, trees & shrubs.
Diseases Controlled:
Lawns: Take All Patch, Brown Patch, Dollar Spot, Powdery Mildew, Anthracnose, Black Spot, Leaf Spot, Needle Rust, Red Thread, Stripe Smut, and Dichondra Rust.
Trees, Shrubs & Ornamentals: Black Spot, Leaf Spot, Anthracnose, Powdery Mildew, Needle Rust, Tip Blight and many more listed on the label.
Application: Consult label for specific application rates.
Weed Issues
Fertilome Weed Free Zone 
Controls over 80 of the toughest-to-control broadleaf weeds including Clover, Ground Ivy, Spurge, Chickweed, Dandelion, Genbit, Oxalis, Poison Ivy, Purslane, Shepherds Purse, Thistle, Virginia Buttonweed, Wild Onion and many others listed on the label.
Application Rate: May be applied to Kentucky Bluegrass, Perennial Ryegrass, Tall Fescue, Red Fescue, Colonial Bentgrass, Common Bermuda Grass, Hybrid Bermuda Grass, Bahia Grass, Zoysia Grass, Buffalo Grass, St. Augustine and Centipede Grass.
Fertilome Weed Out with Crabgrass Killer 
Controls both grassy and broadleaf weeds in one easy step including Crabgrass, Barnyardgrass, Foxtail, Black-Eyed Susan, Buttercup, Catnip, Chickweed, Dandelion, Dollarweed, Ground Ivy, Jimsonweed. Morning Glory, Poison Ivy, Poison Oak, Ragweed, Sunflower, Thistle, and other broadleaf weeds. One Pint Covers Up To 2,500 Square Feet. Rainproof In 1 Hour. Contains 2, 4-D, Quinclorac and Dicamba.
Hi Yield Weed and Grass Stopper (Dimension) 
Use in ornamental landscape areas, established lawns and ornamental turf. Can be applied up to 4 weeks later than other preemergence Crabgrass preventers. Provides superior control of Crabgrass and many other annual grass and broadleaf weeds
Fertilome Weed Out Nutsedge Control 
Kills Yellow and Purple Nutsedge plus over 50 broadleaf weeds in both, warm and cool season grass. Product is most effective on young weeds, but also works on established weeds if sprayed very thoroughly.
Hi Yield KillzAll 
Multiple use formulation for use near fences, in paths, patios, sidewalks, curbs and driveways.  DO NOT USE IN LAWNS. Use around ornamental trees, shrubs, flower beds and buildings. Labeled for lawn renovation, brush and vine control and stump treatment.
Natural Guard Non-Selective Weed Killer
This is a fast acting herbicidal soap killing unwanted vegetation FAST.  Use on mulch and around planters, raised beds, driveways, patios, foundations and fences.  Use to prepare planting beds prior to planting grass or flowers.
Plant in as little as 5 days.
Spray when warm and dry.
See results in as little as 20 minutes
Also works great on algae and moss
Fertilome Decimate 
Decimate Weed & Grass Killer is a non-selective herbicide that kills weeds and grass, as well as some woody plants.
This is a contact, semi-translocating herbicide that inhibits glutamine synthetase. Works in 24 to 72 hours and works best when temps are over 85°. Rainfast in ½ hour to 4 hours. May be reseeded or replanted after the spray has dried.
Weed Control Kit
The two most important things you can do for your established lawn in early spring is to apply:
Pre-Emergent
A pre-emergent will to prevent weeds and unwanted grasses that will germinate when the weather gets warm.
Post-Emergent
A post emergent will rid your lawn of cool season weeds that are actively growing and getting ready to lay seed.
This can easily be accomplished with McDonald Garden Center's Early Spring Weed Control Kit. Each kit contains Hi-Yield Turf & Ornamental Weed and Grass Stopper and Fertilome Weed Free Zone. Hi Yield can be used on Fescue lawns, as well as, warm season lawns such as Bermuda, St. Augustine, Zoysia and Centipede. This will provide weed and unwanted grass control for up to four months. An added benefit of this product is that it can be applied to your beds. Fertilome will provide quick control for cool season weeds such as Henbit, Chickweed and clover. Unlike most weed control products, it works during the cool weather.
Mole & Vole Issues
Milky Spore Powder
Milky Spore Powder is a one time application using only one teaspoonful every 4 feet in a checkerboard pattern on your lawn.
Repellex Mole & Vole Repellent 
Repellex® Mole & Gopher prevents burrowing animals such as moles, voles, and gophers from digging up your lawn and garden. Continued use reduces future infestations. This product is specially formulated to absorb into the soil and form a protective coating around plant roots and other underground food sources. As a result, animals are quickly forced out of the treated area. A high concentration of active ingredients makes this the most powerful repellent of its kind. Unique emulsifying agents allow the formula to penetrate into the soil quickly so it works faster than other products as well. Applications are quick and easy with this spreadable granular. It's packaged in concentrate form for greater coverage and less bulk. Simply sprinkle by hand or apply with a broadcast spreader. Plant-based ingredients are safe for use around children and pets.