The serenity and tranquility of water is an essential element to complete a garden or outdoor living space. Fountains add interest and movement in your garden and are ideal solutions where space is limited.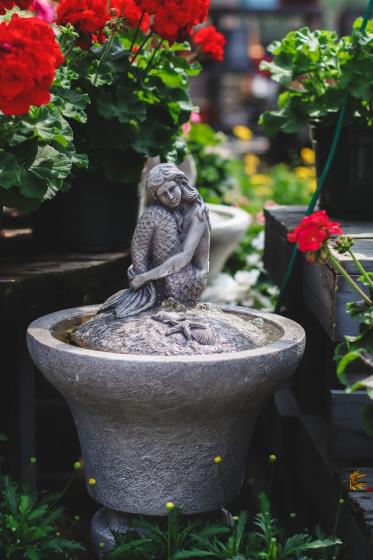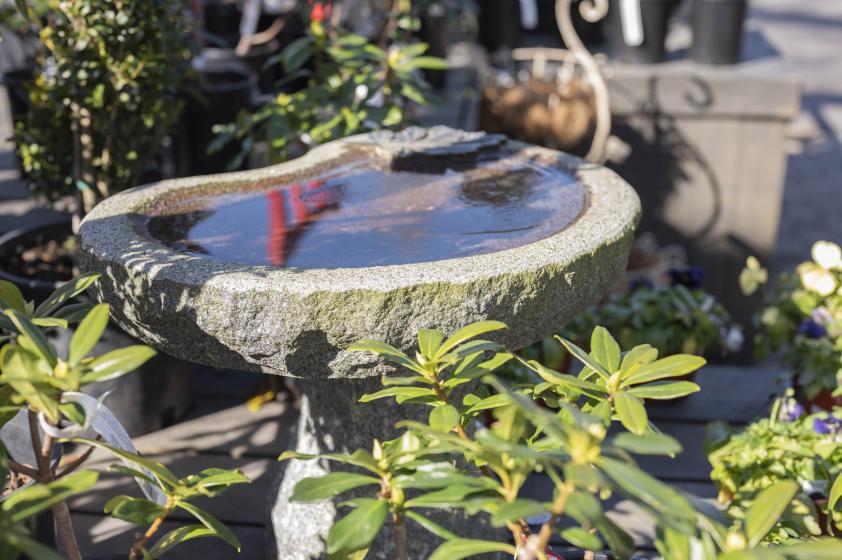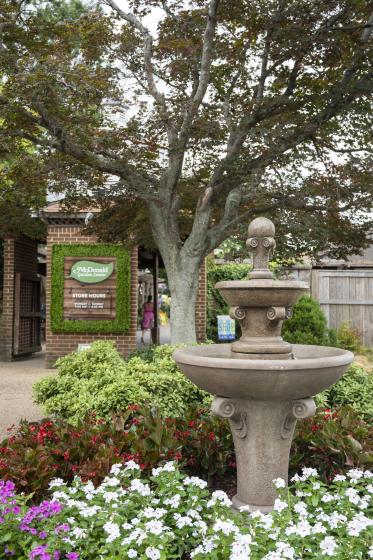 A corner, a little alcove, or courtyard – there are any number of places. The pleasant flow of water helps block background noise and enhance the peacefulness of your outdoor areas and patios. People tend to gather around natural bodies of water, and the same applies for fountains.
There are a variety of garden water fountains to choose from in almost any shape and material you wish. Outdoor fountains come in fiberglass for a lightweight fountain, or stone, slate, copper, or glass and in any style from something nautical to botanical. There are even small fountainettes that are inexpensive and easy to set up to give any place a water feature.
Browse a large selection of quality outdoor fountains and water features in a variety of styles and finishes. If you are looking for something unique, we can special order a fountain to meet your needs. Our outdoor water fountains will enrich your garden with soothing, mesmerizing water sounds and add a sense of balance.
Selection and quantity varies by location.